KRIS Big River: Picture Page
| | |
| --- | --- |
| Area | Middle Big River |
| Topic | Temperature: Floating Weekly Ave, Lower Two Log Creek, 1993-1995,98,01 |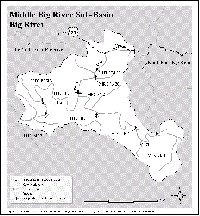 Click on image to enlarge (116K). Click here to display a larger version (216K).
This map includes water temperature monitoring locations in the Middle Big River Sub-basin for all NCWAP data contributors. The boundaries of the sub-basin are described in the NCWAP assessment report for the Big River.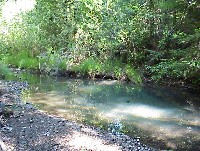 Click on image to enlarge (67K).

The image above shows the aquatic habitat of site BIG4, where water temperature monitoring occurs.





---

To learn more about this topic click here