Photo Database Series Monitoring- Sheepscot WQ Monitoring Locations



Click on any thumbnail to see a larger photo. For detailed information on these photos click here.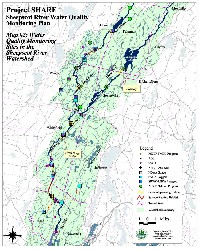 168 KB
This map from Arter (2004) shows the location of water quality monitoring sites in the Sheepscot River watershed. Green circles are the Maine Department of Environmental Protection monitoring stations.