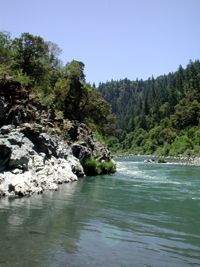 The Klamath Resource Information System (KRIS) pulls together maps, data tables, charts, photographs and bibliographic resources into an easy-to-use, PC-based computer program. For any designated watershed, KRIS organizes information relevant to fisheries and water quality so that it can be shared quickly and easily among agencies, private land owners and citizens.

KRIS projects can be obtained on CDs, free of charge, or can be browsed as web pages by selecting a project title at left. See a map of KRIS projects to aid your selection.
These projects were built thanks to the cooperation of many individuals and organizations. KRIS projects can be easily updated as new information becomes available.